* This blog post was initially created on April 16, 2021, by Sotiria Kontopoulou, and is now edited and updated.
Following last year's landmark change from a paid app to a free one, the MarineTraffic app has continuously evolved. Adopting new features, the MarineTraffic app is now more advanced than ever. Including most of the features found on the site, the app allows you to explore everything that's happening at the sea – directly from your mobile phone.
MarineTraffic launched its freemium mobile version last year, making all this maritime analytics information even more easily accessible to all Android and iOS users around the globe.
An enhanced mobile app with new features that are easy to use, all designed specifically with our users in mind.
What does a freemium version mean?
All users can download the MarineTraffic mobile app free of charge. 
As needs differ per user, this mobile app – apart from near-real-time global vessel positions & port information and trusted calculated ETA for passenger vessels, all at your fingertips – offers you the opportunity to explore more exclusive and updated features to help you customise your experience, and decide what fits your personal or professional needs best. 
Use each one of these new fascinating MarineTraffic services 3 times per month for free. At any point you decide you need more of some services offered, you may purchase our Starter Plan to gain full access to these and of course additional features.
So what has changed?
Actually, a lot. A lot of improvements, updates, and additions are now comprising the mobile application.
Here follows what a user can now do on MarineTraffic mobile, including not only new but also existing – through enhanced – features offered. 
In more detail,
Explore tool
🆕One of our most popular tools – "Explore" – has officially landed on our mobile App!

The Explore tool provides valuable information about vessels, position history, events, ports/stations, expected arrivals, and areas of interest.

Discover more in the video that follows👇 pic.twitter.com/kbNcbwHc3L

— MarineTraffic (@MarineTraffic) July 18, 2022
Found under the "Tools" section, Explore is one of the most valuable features offered by MarineTraffic. It provides information about vessels, fleets, position history, events, ports, expected arrivals, port calls, lighthouses, stations, and areas of interest.
Some of these features were previously accessible around the app but they are now assembled in a single tool, which brings all the information together. "Explore" helps transform the MarineTraffic app from a ship tracking application to a powerful database of maritime analytics.
You can now access all this data directly from your mobile phone.
Density Maps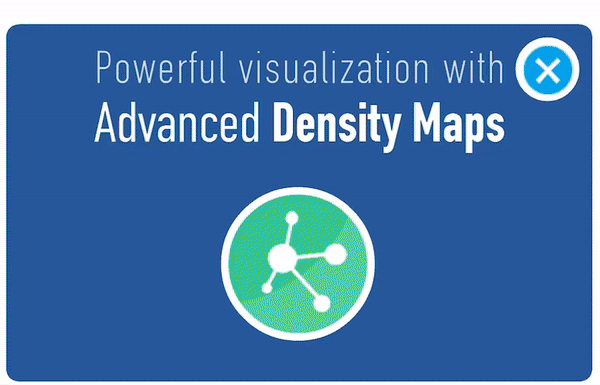 What would you say if a dynamic infographic of ships' movements was offered to you in the palm of your hand? 
The MarineTraffic Density Maps are exactly what you're looking for; A powerful visualisation of global shipping activity, derived from the movement of vessels over a given year. You can select between the years 2021 and 2020. Want to know how the year of the pandemic influenced the ship movements? Just unlock the Density Maps feature.
Apart from customising the view of global vessel traffic, you can also focus on specific vessel types. To make visualisation much more clear and distinguishable, you can also adjust the density maps opacity.
Additional weather info on vessel track
Not a newly-released feature, however a key tool our users love when it comes to visualising a vessel's past track or watching a voyage Playback on our Live Map.
Through a lot of options, tracking a vessel's past positions, speed and the surrounding weather data during a specific timeframe of your choice fast is still readily available to you. In addition to data displayed through past track visualisation, the latest update brings a complete weather forecast through every part of the vessel's journey. Including air temperature, wind, waves, etc.
Vessel Valuation
Have you ever wondered how much a specific vessel costs?
Vessel Valuation provides information about the current market and demolition values of a certain vessel. It is available for tanker and dry bulk vessels and provides you with an estimate of the ship valuation at the given moment. This estimation is being carried out by algorithms and is powered by Signal. 
Advanced Fleet Management
Moving on, note that you may create your own Fleet by grouping the vessels you are more interested in following, and on top of that, create Notifications to help you save time tracking. Tap on 'My Fleet' to switch between viewing the global fleet positions and your top vessels' positions only, avoiding any distractions. 
What's more, Fleet Management comes with updated features that allow you to create and organise many fleets in one fleet. It also includes support for managed vessels, grouping by color, and more useful tools and options that make your fleet easily distinguishable.
More features for our mobile app users
The new, updated MarineTraffic mobile app is enriched with additional data for ports, AIS-receiving stations and lighthouses around the globe too. 
To mention some more significant developments:
Enhanced Search: Last year, the search field got smarter, with new filters and area selections providing results easy and fast. This year, the search field has further evolved, by including more features, like the Global Search. Just start typing, and you get access to a variety of results.

Sharing a vessel's details page has become easier than ever. Tracking ships should not be done alone. Share the vessels with your friends and start exploring together.

Dark Mode: Change the way you experience the MarineTraffic app with Dark Mode. It comes with thee map options (standard, open street map and nautical charts) and applies throughout the app. You can also optimise it to match your device settings. 
For all these, and a few more exciting discoveries, download the new mobile app for free here (or for iOS users here) and see for yourself how you can make the best out of this mobile experience.
If you have more questions or need more information and assistance, visit our Help Centre here.
Our team constantly puts their years of experience, top tech skills and enriched knowledge in data and maritime to build state-of-the-art tools and services, and bring the latest updates to our users and their needs.
After 1,000,000+ downloads on Play Store, the feedback we have received from the majority of people who have downloaded our new mobile app is impressive.
To quote just some of the most honouring reviews on our listing on Play Store:
"As touristic use, this app can save your life. Especially when you're traveling across islands in Greece." – Alper Efe Polat, July 17, 2022

"Highly useful when wondering where friends were when on a cruise – so knowing their weather, were they on time to dock, etc.  Amazing the info that you can get for free; really interesting […] & I've never been sailing or on a cruise. All for free too!" – Ian Dearlove, June 10, 2022

"This app is AMAZING! I live on the Potomac river in Virginia and have always loved watching the ships pass by. This app has helped me identify all of them and I can see when they are coming through anytime! It's really nice that you get 3 trials each month!" – Eli Heisserman April 11, 2022
Keep calm & keep tracking!